Are you ready to Discover the Revolutionary Treatment for Men's Improved Sexual Health? 
A Breakthrough Solution For Erectile Dysfunction
Erectile dysfunction (ED) is a problem that has been reaching epidemic numbers, and ED affects not only men but also their partners; it affects the quality of both their sex life and their overall happiness.
Extracorporeal Shockwave Therapy, uses high-frequency acoustical waves therapy that, when applied to the male genitals, breaks up the micro-plaque in existing blood vessels and stimulates the growth of new blood vessels. The resulting improved blood flow helps any man, not only those with erectile dysfunction, to obtain stronger and more sustainable erections. It is completely drug-free, pain-free and surgery-free.
How Does It Work?
Erectile function correlates with the level of blood flow to the penis. Utilizing pulsed acoustic waves to open existing blood vessels and create new blood vessels, this is a groundbreaking sexual health solution. These treatments use low-intensity shockwave therapy (an acoustic wave) that, when applied to the soft tissue of the male genitals, results in the repair of existing blood vessels and the growth of new blood vessels. This protocol allows the penis to accept more blood, leading to better quality erections.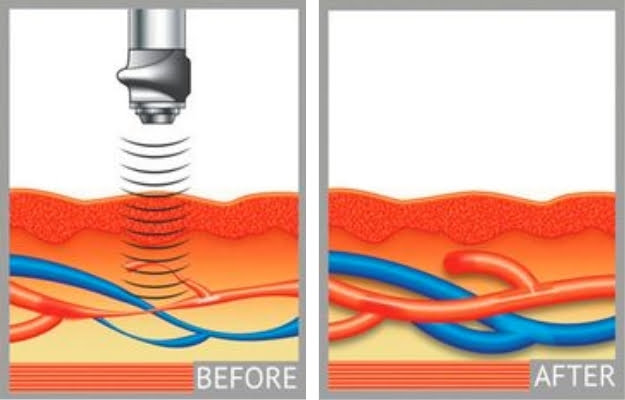 Men with Erectile Dysfunction
Extrapcorporeal Shockwave Therapy, has proven to be a safe and effective alternative treatment to Viagra and other oral ED medications. In fact, it has proven to enhance sexual performance, with none of the harmful side effects!
Men with Peyronie's Disease
Shockwave Therapy has been shown to be a drug-free, surgery-free way to breakdown the scar tissue and reduce the curvature of the penis typical of Peyronie's Disease.