Transform Your Life with Semaglutide in Lewis Center, Ohio
Elite Body & Laser is proud to offer Semaglutide in Lewis Center, Ohio. Our specialized treatment offers a personalized approach to weight management and overall wellness, tailored to your unique needs. Don't wait to take control of your health; book a consultation with our experts today and embark on a journey to a healthier, happier you.
The Power of Weight Loss Injections in Lewis Center, Ohio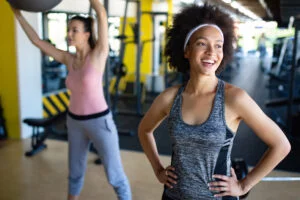 In the realm of weight management, Semaglutide (Ozempic®) and Mounjaro™ (tirzepatide) stand out as game-changers. When combined with a structured medical weight loss program, these weight loss injections provide the following transformative results:
Gradual and Steady Weight Loss: These injections work methodically, promoting gradual and consistent weight loss. This approach ensures that the body adapts comfortably, reducing the chances of sudden weight rebounds
Sustained Weight Management: While the injections play a pivotal role, their efficacy is amplified when paired with a balanced diet and regular exercise. This combination not only aids in shedding those extra pounds but also ensures they stay off.
Metabolic Health Boost: Beyond just weight loss, Semaglutide (Ozempic®) and Mounjaro™* (tirzepatide) are crucial in enhancing metabolic health. This means better energy levels, improved digestion, and an overall boost in bodily functions.
User-Friendly Approach: For those wary of complicated procedures, these injections are straightforward, allowing you to seamlessly integrate them into your routine.
Easy Administration: No daily reminders or multiple doses. Just one injection per week is all it takes to set you on the path of transformative weight loss.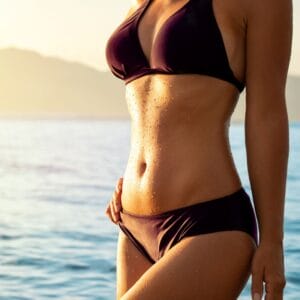 Unlock a Healthier You: Semaglutide Treatments at Elite Body & Laser
Semaglutide is not merely a medication—it's a catalyst for change. Regulating appetite and enhancing metabolic function provides a foundation upon which individuals can build a healthier lifestyle. The results? Improved well-being, increased energy, and a renewed sense of confidence.
Elite Body & Laser's Role
Your journey is unique, and so should the guidance you receive. At Elite Body & Laser, our dedicated team walks alongside you at every step. From initial consultations to post-treatment care, we ensure your experience is personalized, effective, and aligned with your wellness aspirations.
Comprehensive Solutions for Your Wellness Goals
While weight management is a significant benefit of Semaglutide, its role in promoting overall wellness is equally vital. Semaglutide offers a holistic approach to health that goes beyond the scale by aiding in regulating blood sugar levels and reducing cardiovascular risks.
At Elite Body & Laser, our commitment to your wellness doesn't stop at Semaglutide. We offer a suite of complementary services designed to enhance your journey:
Laser Hair Removal: Achieve smoother, hair-free skin with our state-of-the-art laser treatments.
Ultherapy: Elevate and tighten your skin with this non-invasive facelift procedure, ensuring you look as vibrant as you feel.
Tattoo Removal: Explore our expert tattoo removal services in Lewis Center, Ohio, a perfect complement to your transformation journey.
Our Semaglutide Treatment Process
At Elite Body & Laser, we believe in a holistic approach to wellness. Our Semaglutide treatment process is meticulously designed to ensure that clients receive the utmost care tailored to their unique needs. Here's a step-by-step breakdown of what you can expect when you choose us for your Semaglutide treatment:
Consultation
Before diving into the treatment, laying a solid foundation is essential, which is what our consultation process is centered around on.
Treatment
With a clear plan, we move on to the treatment phase. This means:
Our trained professionals ensure that Semaglutide is administered safely and effectively. We prioritize your comfort, making the process as seamless as possible.
Your journey doesn't end with the administration of the treatment. We closely monitor your progress, making necessary adjustments to ensure optimal results.
Follow-up Care
Our team is always on hand to provide guidance, ensuring you're always aware of the situation. We also encourage you to schedule regular check-ins to gauge your satisfaction and ensure the treatment yields the desired results.
Embark on Your Personalized Wellness Journey at Elite Body & Laser Now
Your journey towards a healthier, more vibrant life is just a consultation away. With Semaglutide treatments at Elite Body & Laser in Lewis Center, Ohio, you're not only choosing a proven method for weight management but embracing a comprehensive approach to wellness. Our dedicated team is here to guide you every step of the way, from personalized consultations to ongoing support.
Schedule your consultation with Elite Body & Laser Today –– your health, confidence, and well-being are worth it.