Laser Hair Removal in Columbus, Ohio
Unmatched laser hair removal in Columbus, OH, is not just a promise –– it's what we deliver at Elite Body and Laser. As leaders in aesthetic dermatology, we are committed to using cutting-edge technology and expertise to help you achieve smoother, hair-free skin. Guided by the renowned Board-Certified Dermatologist, Dr. Christy Lorton MD, our highly trained team ensures every treatment is a step towards your desired results. 
Take control of your beauty today; book your consultation with us and discover the Elite difference for yourself.
Experience Unmatched Laser Hair Removal in Columbus, OH, at Elite Body and Laser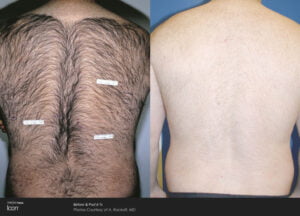 At Elite Body and Laser, our commitment goes beyond providing a service – we offer an experience marked by confidence, comfort, and lasting results.
Experienced Team: We take pride in our team of skilled aesthetic specialists, led by Board-Certified Dermatologist Dr. Christy Lorton, MD. Our team's expertise ensures precision in every procedure, minimizing risks while maximizing results.
Personalized Care: Recognizing the uniqueness of each patient, we provide bespoke treatment plans that consider your skin type, hair thickness, and personal goals.
Comfortable Environment: We make your journey to hair-free skin as comfortable as possible; which is why our clinic is designed for your utmost comfort and relaxation.
Superior Laser Hair Removal Technology: Say Goodbye to Unwanted Hair
In the world of aesthetic dermatology, the technology used can make a substantial difference in the quality of results. This is why at Elite Body and Laser, we've invested in state-of-the-art laser technology.
Efficiency and Speed: Our laser equipment simultaneously targets multiple hair follicles, drastically reducing treatment time. Regardless of the treatment area, you can be in and out of our clinic quickly.
Precision: The technology we use in our laser treatments selectively targets dark, coarse hairs while leaving the surrounding skin undamaged.
Less Pain, More Gain: Our laser technology significantly reduces discomfort compared to traditional methods while efficacy is greatly enhanced.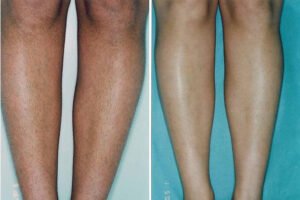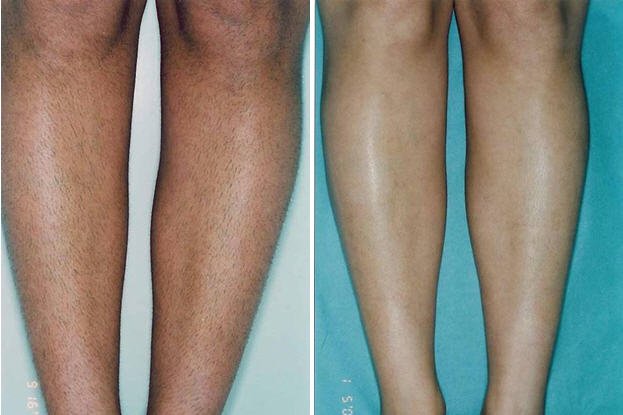 Why Choose Elite Body and Laser for Your Hair Removal Needs?
From wrinkle relaxers and injectables to body contouring and skin care services, our offerings reflect our dedication to helping you look and feel your best. Here's what sets us apart:
Meet Dr. Christy Lorton MD: Your Trusted Laser Hair Removal Treatment Provider
Dr. Lorton, our board-certified dermatologist, brings her expertise and dedication to patient care at Elite Body and Laser.
Rich Experience: With her years of practice in the field of aesthetic dermatology, she brings a wealth of knowledge to each procedure, ensuring you get the best care possible.
Advanced Training: As a board-certified dermatologist, Dr. Lorton's training ensures she stays on top of the latest techniques and technologies in the field.
Committed Care: Dr. Lorton is committed to achieving the best results for her patients. Her approach emphasizes individual needs, precision, and comfort during the process.
Customized Laser Hair Removal Procedure
Our process is systematic, ensuring optimal results for each patient. Here's a brief overview of how we make your journey to hair-free skin both comfortable and effective:
Initial Consultation: We begin with a thorough consultation to understand your aesthetic goals, review your medical history, and assess your skin type and hair density. This crucial step helps us tailor the treatment to your specific needs.
Personalized Treatment Plan: Based on your consultation, we design a treatment plan that dictates the number of sessions needed, laser settings, and aftercare instructions.
Treatment Sessions: Our laser targets hair follicles in the active growth phase during each session. This stage-specific targeting is what makes laser hair removal so effective.
Aftercare Guidance: Post-treatment, we guide how to care for your skin to ensure optimal results and minimal discomfort.
Begin Your Journey to Hair-Free Skin Today
For the best experience in laser hair removal in Columbus, OH, Elite Body and Laser is your trusted partner. We merge expertise with advanced technology and a personalized approach to deliver impressive and satisfying results. 
Embrace the convenience of lasting smoothness, the relief from routine shaving or waxing, and the joy of showing off your skin without any reservations –– contact us, and explore how our laser hair removal services can help you step into a more confident, radiant, and hair-free future.
Laser Hair Removal FAQS