ED Issues? We Can Help You Get Back In The Game.
Contact Us Today For A Complimentary Consultation When It's Convenient For You. 
We Can Help You Get Back In The Game.
ED is so much more common than you know. More than half of men between the ages of 40 and 70 experience some form of ED. So take comfort in knowing that you are not alone.
At Elite Body and Laser Center, we work to develop a treatment plan that is specific to your issues with sexual performance.
Whether you have high blood pressure, high cholesterol, diabetes, heart disease, depression, or anxiety, Elite Body and Laser can offer an effective alternative treatment to treat the underlying cause of ED to meet your needs.
We have years of experience helping men in the greater Columbus area and across Central Ohio find the solutions to get their sex life back. Trust the men's health experts at Elite Body and Laser.
What is Erectile Dysfunction (ED)?
Erectile dysfunction, commonly referred to as ED, is the inability to get and maintain an erection during sexual intercourse. It is common for men to experience some form of ED at any point in their lives. 
However, if you are unable to keep your erection firm enough for sex on a regular basis, it is time to consult with a urologist or men's health expert.
You are not alone. It is estimated that about 1 in 10 men are suffering from ED on a long-term basis, making it a very common men's health issue.
Symptoms of Erectile Dysfunction
Symptoms of ED include:
Inability to attain an erection

Difficulty keeping a firm erection

Decrease in libido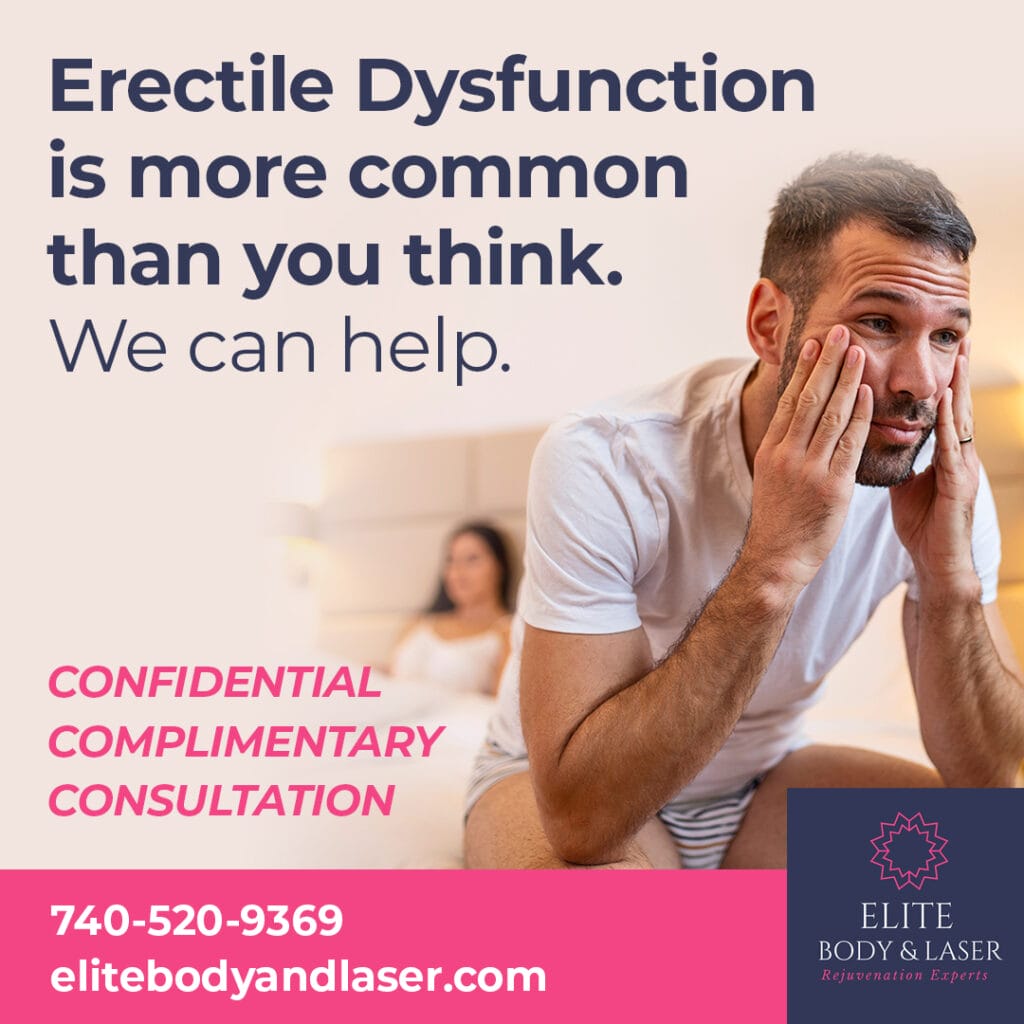 ED Treatment Options At Elite Body and Laser
Shockwave Therapy (Acoustic Wave Therapy)
We utilize Storz Wave Therapy (or acoustic wave therapy) uses a device emitting high-frequency acoustic waves that, when applied to the male genitals, break up microplaque that prevents proper blood flow. 
The resulting improved blood flow to the penis helps men, not only those with erectile dysfunction, to obtain stronger and more sustainable erections.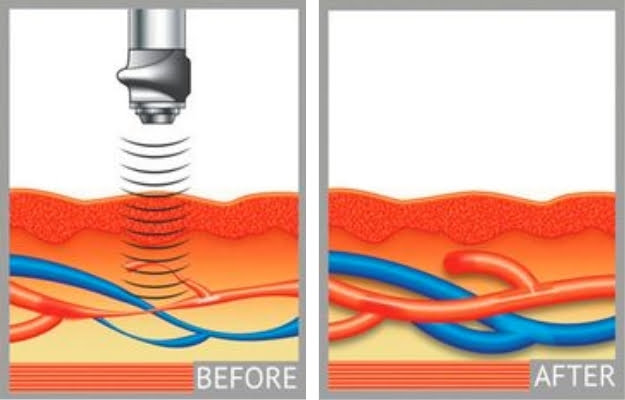 Emsella
Erectile dysfunction can be a result of an underlying condition such as a weak pelvic floor or nerve damage. Hypertrophy of the pelvic muscles may lead to a block of the outflow of blood and is linked to erectile dysfunction.
Emsella strengthens your pelvic floor muscles. Once these muscles are strengthened using the Emsella chair, better erections may follow.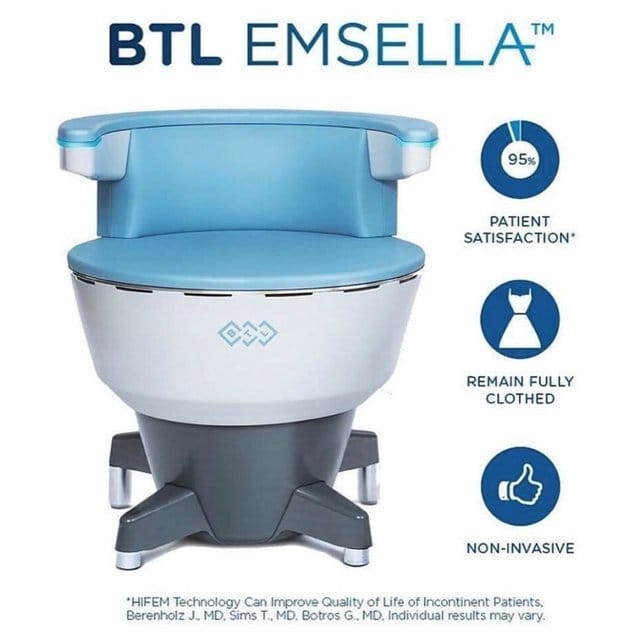 What Our Patients Say About Our ED Treatments