What is
Secret RF?
The Secret RF treatment delivers energy to all the layers of your skin. Your clinician can customize a treatment to meet your specific needs. And because it causes minimal damage to your skin's surface, healing times are brief — so you can get back to your routine almost right away!
Improve your skin quality and achieve a reduction in the appearance of:
Fine lines and wrinkles
Photoaging
Scars, including acne scars
Stretch mark
Treating wrinkles with minimal discomfort
Maximum wrinkle reduction
Younger-looking skin without drastic facial changes
Dramatic, yet natural-looking results
You can also treat other areas of the body, such as hands, arms, and décolletage.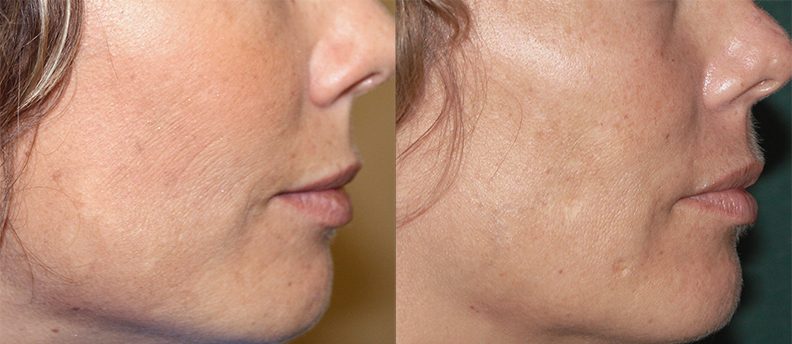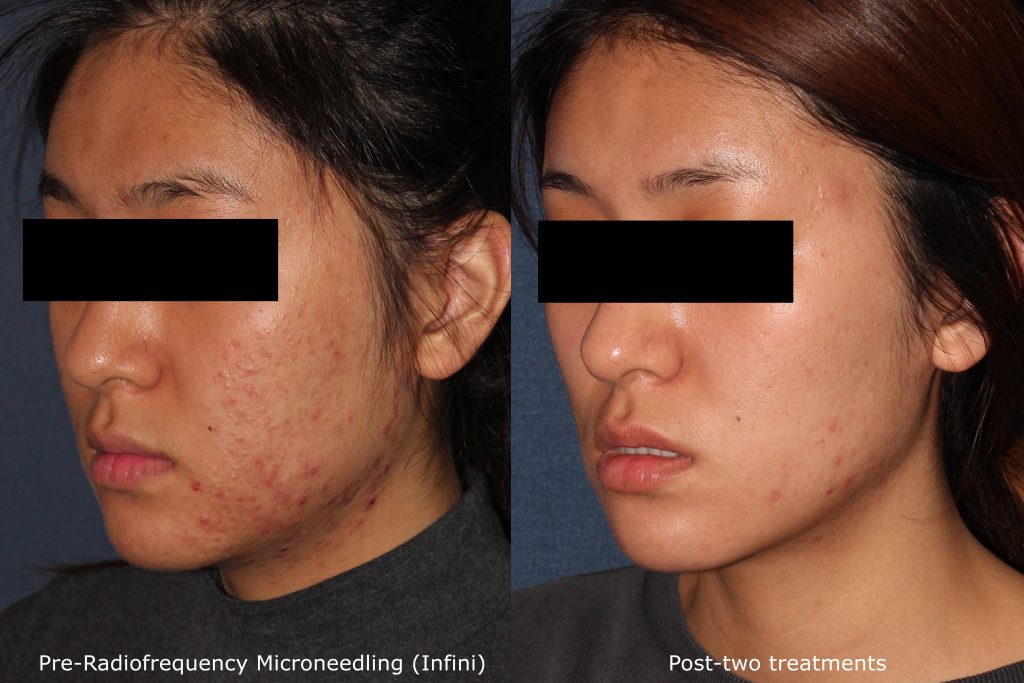 Secret RF Technology
Secret RF's unique technology and customized delivery of energy enables providers to tailor treatments for a variety of skin concerns on all skin types.
Customized Dermal Remodeling
Secret RF induces dermal remodeling by applying precisely controlled RF energy directly into various depths of skin – from 0.5-3.5 mm – with minimally invasive micro-needles to spare the epidermis and reduce patient downtime.
Adjustable Needle Depth
Secret RF micro-needling features adjustable needle penetration ranging from 0.5-3.5 mm offering customized dermal remodeling based on the area and the depth of the condition being treated.
Selectable Needle Type
The Secret RF micro-needling device provides a unique combination of non-insulated or semi-insulated needles that let you treat a wide range of applications for all skin types, including challenging skin.
Frequently Asked Questions:
Will I experience discomfort?
Prior to the procedure, our provider will apply a numbing cream to the treatment area for increased comfort during the treatment.
During the treatment, you will feel some heat and pressure on the treatment area. Most patients find this tolerable, but our staff will work with you to maximize your comfort.
How long does a treatment take?
Each Secret RF treatment can usually be performed in about an hour.
How many treatments will I need?
Many patients report seeing results after the second treatment, but 3 treatments are usually recommended to see optimal benefits.
Will I require downtime or experience any side effects?
Following your treatment, you may experience some swelling, which usually resolves itself in 12 to 24 hours. Because Secret RF delivers energy below the surface of the skin, little or no downtime is expected.
When will I see results?
Optimal results will be seen after three treatment sessions, and maintenance treatments are recommended every 12 to 18 months.
Is Secret RF right for me?
Because the Secret RF treatment can be customized to each patient's specific skin concerns, it is safe and effective for all skin types. Speak with our provider to learn more information about this treatment.