What Is EMTONE?
EMTONE is one of the newest body devices and treatments we offer at Elite Body & Laser. It's our first that exclusively addresses treating cellulite in various areas of the body. 
EMTONE is a quick, non-invasive treatment that uses radiofrequency and targeted pressure energy to reduce the appearance of cellulite.
What is the Cellulite?
Cellulite is a deposit of fat beneath the skin. It contributes to the appearance of lumpy or dimpled skin on the thighs, buttocks, arms, and abdomen.
Weight loss and exercise are some of the most effective ways to get rid of excess cellulite. However, even with weight loss and exercise, some cellulite will not go away on its own.
Cellulite machine treatments like EMTONE may be able to remove some of these stubborn pockets of cellulite in places where weight loss and exercise can't.
How Does EMTONE Work?
EMTONE is a machine that addresses cellulite removal and reduction. It combines the energies of radiofrequency (RF) heat and soundwaves to support collagen production and tighten your existing collagen fibers. This may result in cellulite reduction and firmer, tighter-looking skin.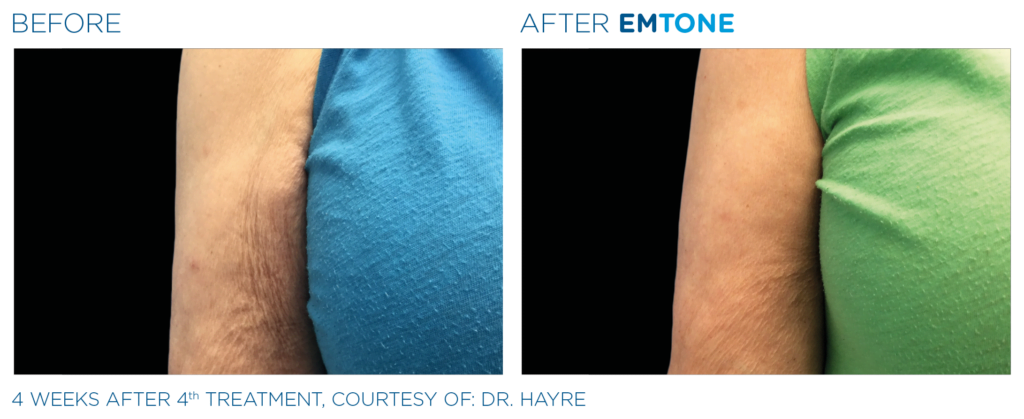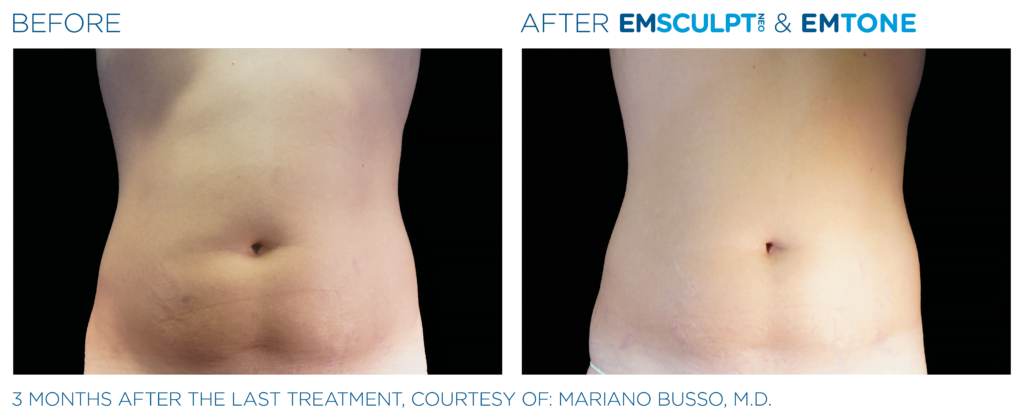 What Areas Can Be Treated by the EMTONE Device?
EMTONE is a radiofrequency device that is used to reduce the appearance of cellulite and increase localized circulation. Treatment may be conducted just about anywhere on the body where cellulite has developed.
Common treatment areas include:
Abdomen

Love handles

Buttocks

Inner and outer thighs

Front and back of the thighs

Knees

Arms
When Will I See Results From EMTONE?
Many of our patients report seeing results after 2 treatments. This will typically continue to improve after 3-4 months.
Are EMTONE Results Permanent?
Like most body sculpting treatments, EMTONE is most effective for patients who are either at their ideal weight or are close to it.
EMTONE results may be permanent but depend largely on your ability to maintain your ideal weight.
Am I a Candidate for EMTONE?
EMTONE can be used on patients looking for non-invasive cellulite reduction and overall improvement of the skin appearance. There is no specific age range.
However, it is important to schedule a consult with our medical staff to determine if this treatment is best for you, or if you would benefit from one of our many other treatment options.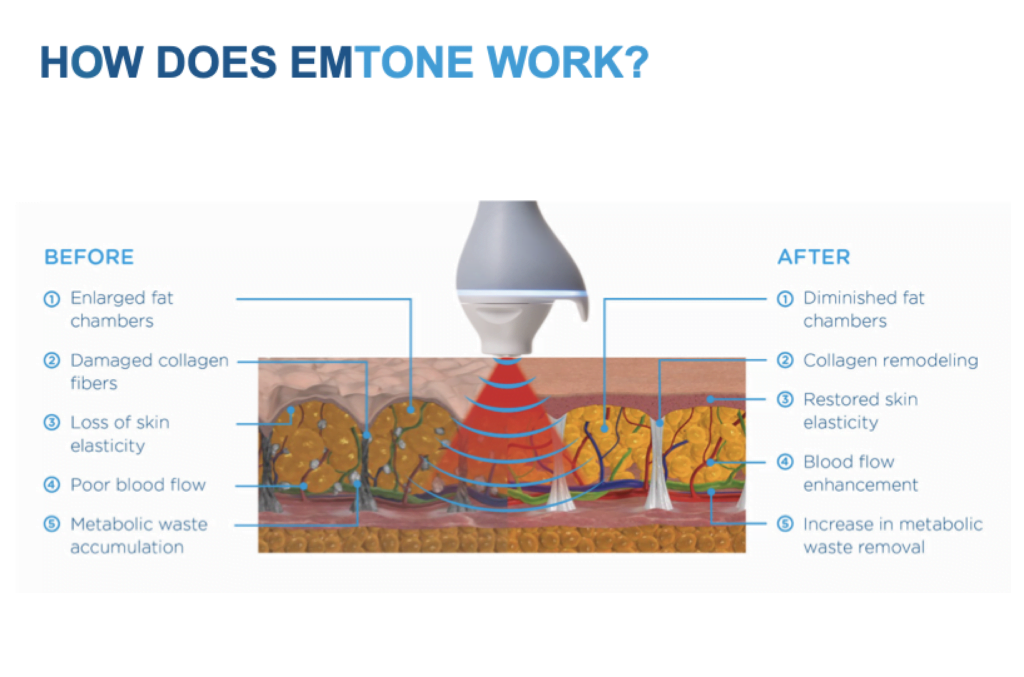 Schedule an Appointment for EMTONE Near You at Elite Body & Laser
To determine if EMTONE is right for you or to request more information, contact Elite Body & Laser today. We look forward to hearing from you soon!