Body Sculpting in Columbus, Ohio
Looking to sculpt and tone your body? Elite Body & Laser is here to help. We offer a wide variety of body sculpting services that are designed to help you achieve the results you're looking for.
Our medical spa provides Columbus, Ohio, residents with high-quality body sculpting treatments. 
Contact our staff today to schedule a consultation, and continue reading to learn more about our body sculpting services.
Emsculpt® NEO
What is Emsculpt NEO?
EMSCULPT NEO is a next-generation body sculpting treatment that uses HIFEM (high-intensity focused electromagnetic) energy to strengthen and build muscle and RF (radiofrequency) heat to help destroy fat. 
Studies suggest that this can lead to a 30% reduction in subcutaneous fat and a muscle volume increase of more than 25%. 
How Does Emsculpt NEO Work?
It uses non-invasive HIFEM® technology which causes deep and powerful muscle contractions in combination with radiofrequency heat. 
These are not achievable through voluntary movements. The strong contractions cause the muscle tissue to adapt. This leads to a deep remodeling which sculpts the rest of the body. The radiofrequency heats the muscle, which also prepares them for exposure to stress.
This replicates the impact of a warm-up before a workout. This entire process can produce the equivalent effect of doing 20,000 sit-ups in 30 minutes. The increased temperature causes productive damage to the exposed, unwanted fat cells. 
What Can Emsculpt Treat?
Emsculpt NEO can be used to treat the following areas of the body:
Abdomen

Glutes

Triceps

Biceps

Calves

Inner and outer thighs
How Long is the Treatment?
The entire procedure lasts just 30 minutes and is completed over a series of 4 treatments.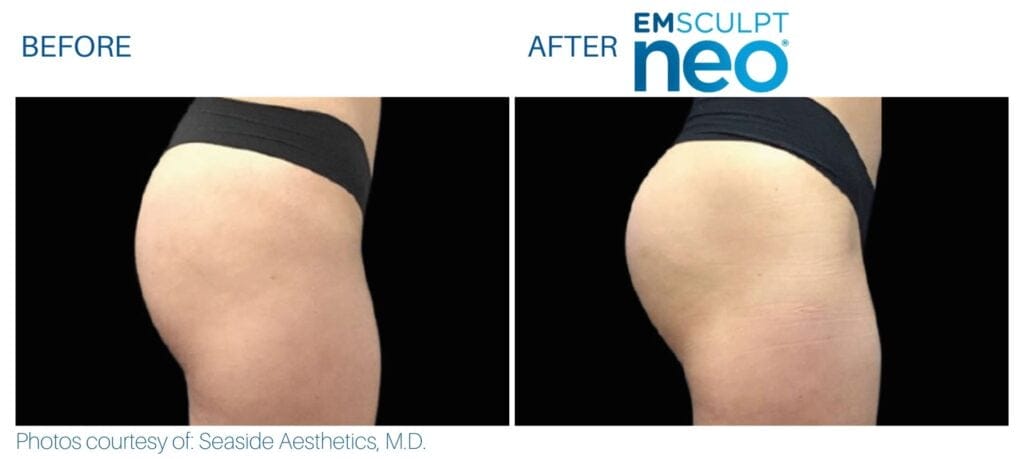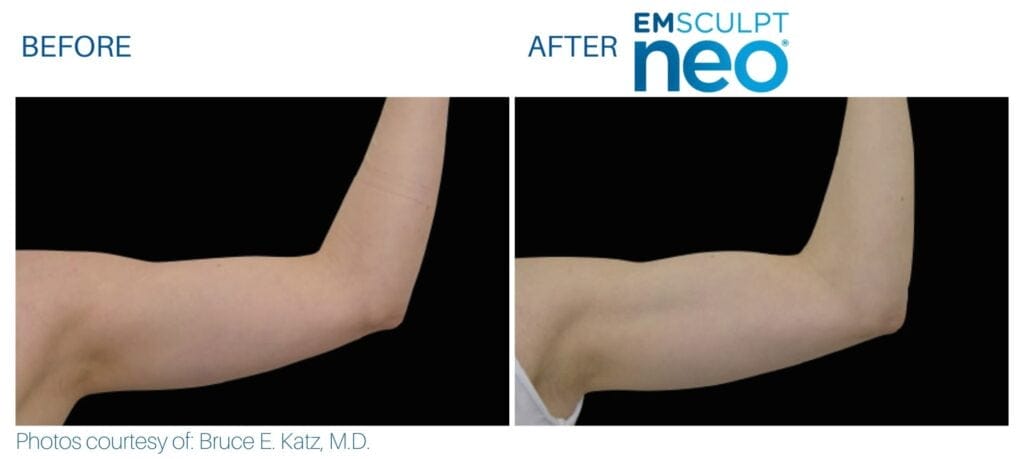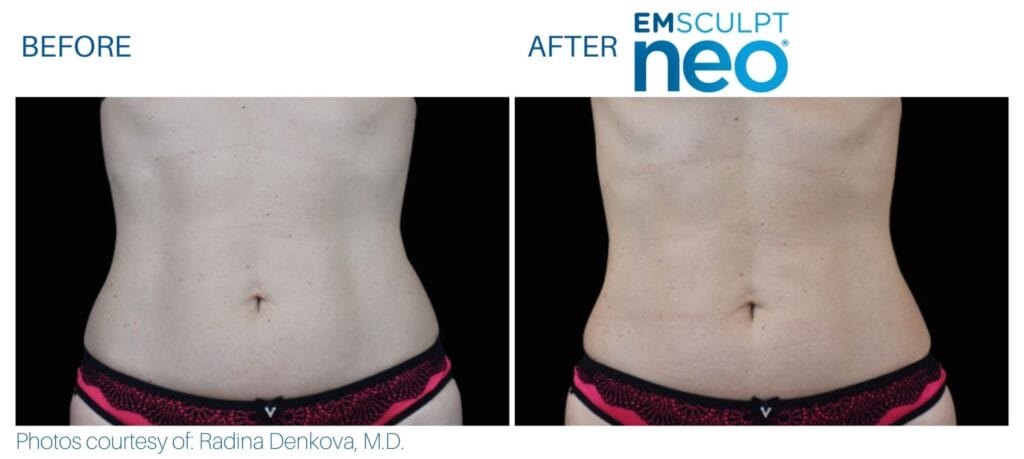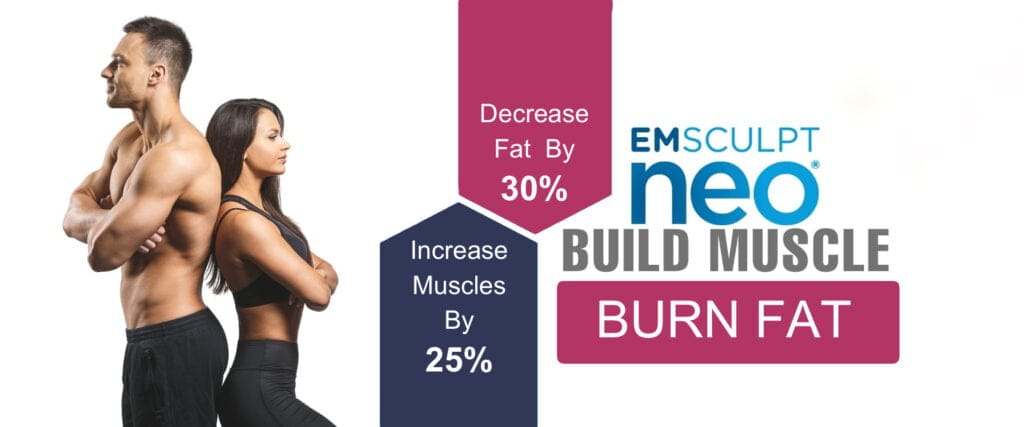 EMTONE
What is Emtone?
Emtone is one of the newest body devices we have at Elite Body & Laser and is used to treat unwanted cellulite. It is a quick, non-invasive treatment that uses radiofrequency and targeted pressure energy to reduce the appearance of cellulite on various areas of the body.
How is EMTONE Different from Current Body Sculpting Devices on the Market?
Emtone is a first-of-its-kind cellulite treatment. 
Other popular devices used today tend to either tighten the skin or reduce excess fatty tissue. For effective cellulite reduction to take place, one would have to undergo several sessions of each type of treatment. 
Emtone achieves this goal faster and more effectively by combining relevant energetic and mechanical modalities to help clear unwanted cellulite from the skin.
In a clinical 3-month follow up on a group of patients, Emtone was found to achieve:
Visible reduction of cellulite in 93% of patients

2.2 cm reduction in thigh circumference

Measurable improvement in viscoelasticity in nearly 91% of patients

Visible reduction in skin laxity in 86% of patients

1.43 cm reduction in waist circumference

More than 90% patient satisfaction
What Areas Can be Treated by the Emtone Device?
Emtone is a radiofrequency device that is used to reduce the appearance of cellulite by increasing localized circulation. 
Treatment may be conducted just about anywhere on the body where cellulite has developed. Common treatment areas include:
The abdomen

Love handles

The buttocks

The lower buttocks

The inner and outer thighs

The front and back of the thighs

The knees

The arms
Typically, patients can see results after 2 treatments. Results will continue to improve after 3-4 months.
Am I a Candidate for EMTONE?
EMTONE can be used on patients looking for non-invasive cellulite reduction and overall improvement of the skin appearance. 
There is no specific age range for EMTONE treatment. However, it is important to schedule a consult with our medical staff to determine if this treatment is best for you, or if you would benefit from one of our many other treatment options.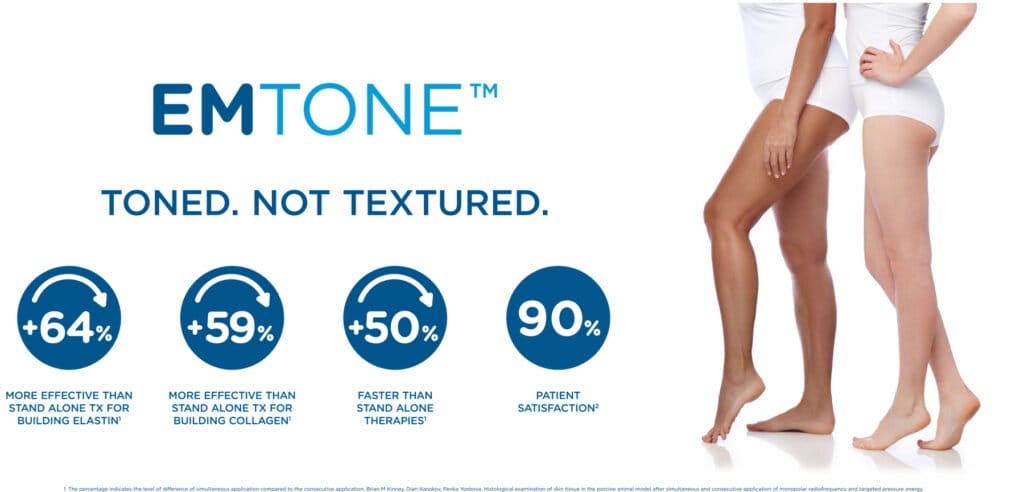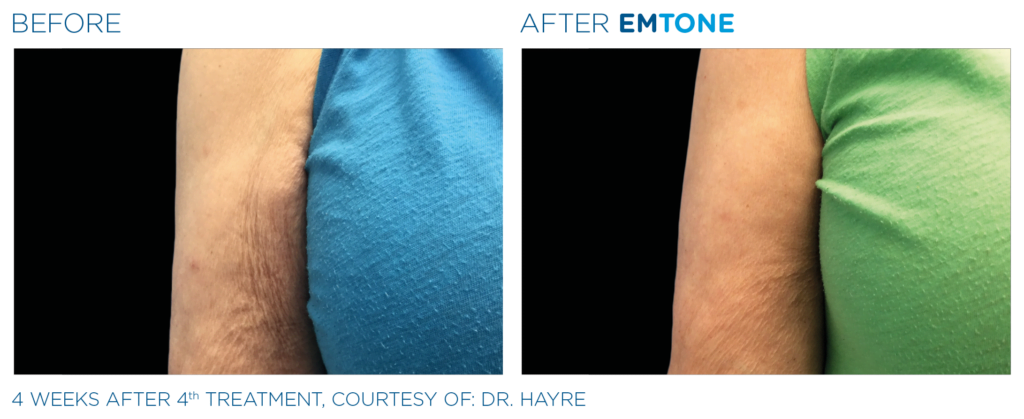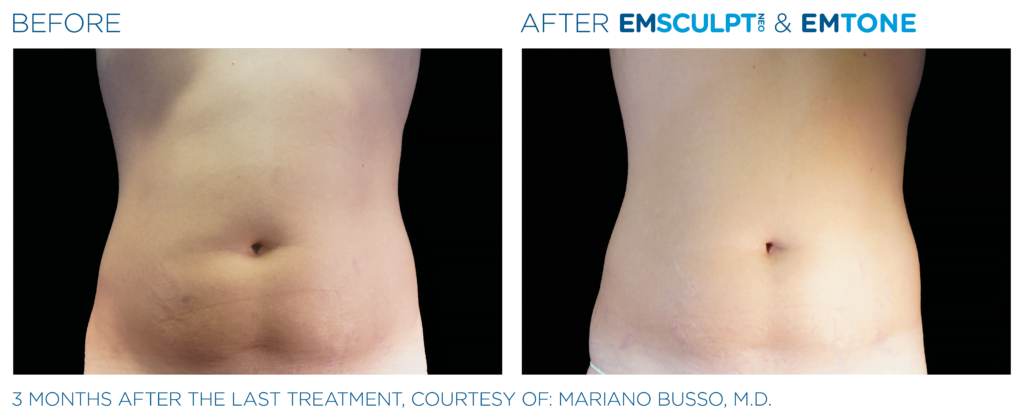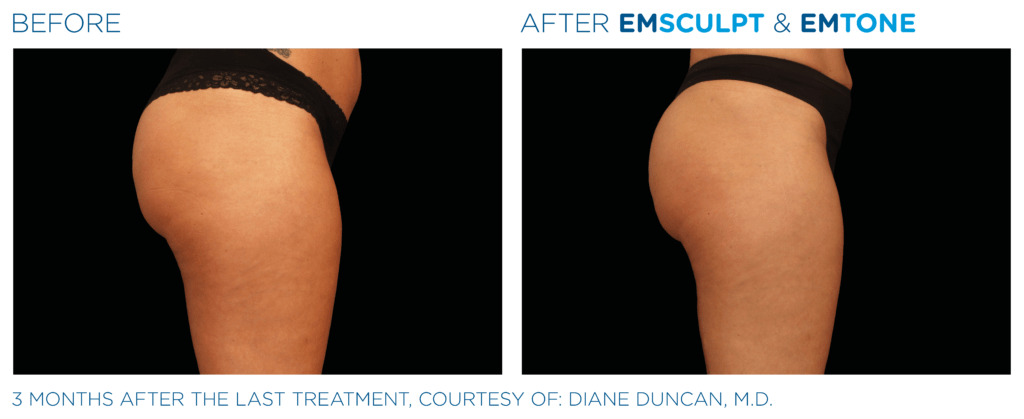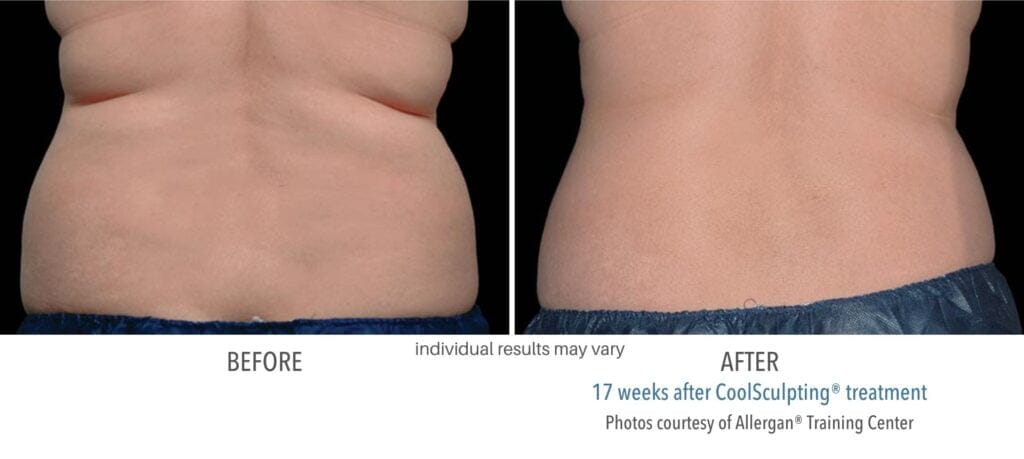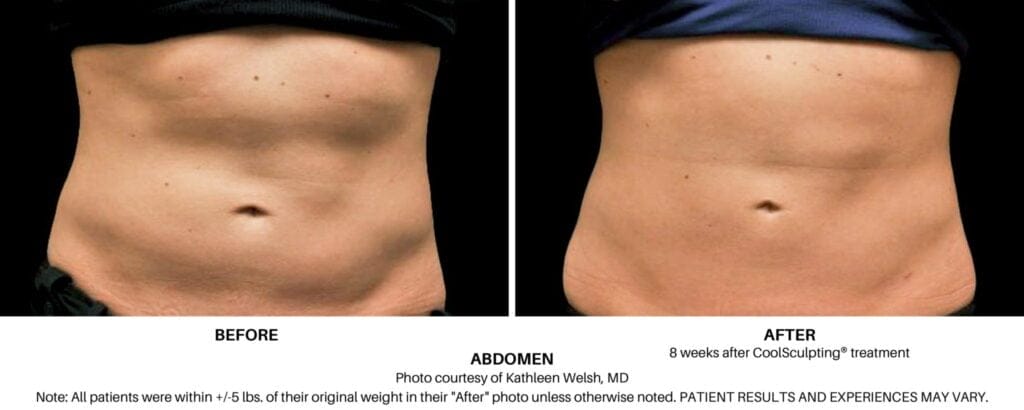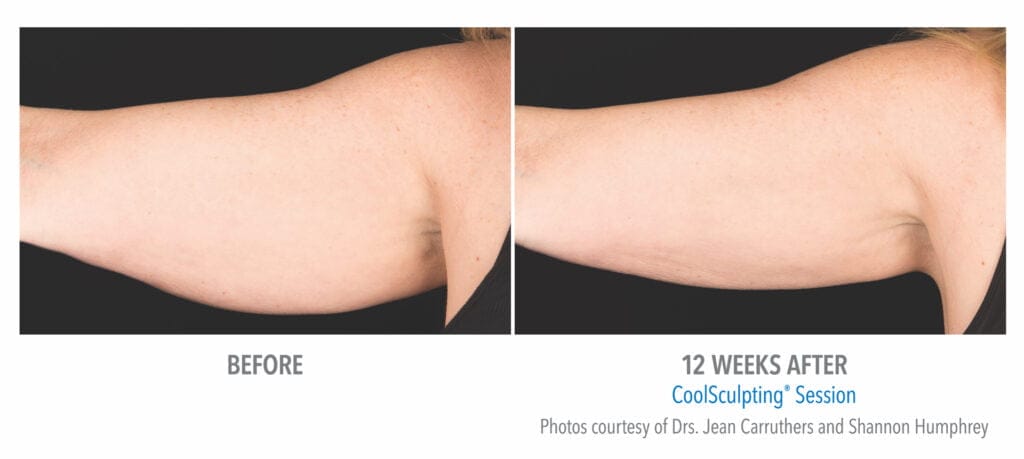 CoolSculpting
What is CoolSculpting?
CoolSculpting is a body sculpting treatment that kills fat cells using freezing cold temperatures. This procedure is also known as cryolipolysis.
What Areas of the Body Can CoolSculpting Treat?
CoolSculpting can be used in the following areas:
Double chin

Arms

Bra Fat

Back

Abdomen

Love handles

Inner and outer thighs

Buttocks
TruSculpt ID
What is TruSculpt ID?
TruSculpt ID is a body sculpting treatment that uses radiofrequency energy to help heat and destroy fat cells through a process called apoptosis. 
On top of reducing fat, TruSculpt ID may also tighten loose skin. This can make it a viable option for treating areas on the body with compromised elasticity.
Where Can TruSculpt ID be Used for Body Sculpting?
TruSculpt ID can be used nearly anywhere on the body where you want to reduce fat and/or elasticity. It tends to be most effective in the following areas:
Chin

Abdomen

Inner and outer thighs

Arms

Flanks
TruSculpt Flex
What is TruSculpt Flex?
TruSculpt Flex is a body sculpting treatment that may build, strengthen, and tone skeletal muscles.
How does TruSculpt Flex Work?
When applied to the body, the TruSculpt Flex device generates contractions in muscles. It can replicate intense muscle contractions such as crunches, squats, and abdominal rotations, which may help strengthen and tone muscles.
Where Can TruSculpt Flex be Used?
TruSculpt Flex covers a larger treatment area than most other body shaping devices. It can stimulate up to 8 muscle groups at once in the abdominals, buttocks, and thighs, as well as the biceps and triceps.
Sculpsure
What is Sculpsure?
Sculpsure is a laser-based body sculpting treatment. It uses light energy to target fat cells beneath the skin and causes collagen and elastin production.
Collagen and elastin are building blocks of protein that promote skin elasticity, restoring a more youthful appearance.
Where Can Sculpsure be Used on the Body?
Sculpsure is most effective in the following areas:
Upper and lower abdominal areas

Back

Love handles

Arms

Chin

Flanks
Contact Elite Body & Laser Center in Columbus to Schedule a Body Sculpting Consultation
With so many different body sculpting options available at Elite Body & Laser Center, it's no wonder we are one of the premier destinations for body sculpting in Columbus, Ohio.
To find out which of our body sculpting treatments is the right one for you, contact us today for more information or to schedule a consultation.