Are you tired of shaving, waxing, tweezing, and plucking? Now, it's possible to be hair-free without the tedious, painful, and short-lived fixes.
Laser hair removal is a popular, safe, and effective treatment and procedure that can eliminate the inconvenience of shaving and waxing, leaving you with smoother skin. Remove unwanted hair with the latest and greatest in laser technology!
Elite Body & Laser is proud to offer laser hair removal services to our clients in the Columbus, Ohio, area. 
Contact us for more information or to schedule an appointment.
How Does Laser Hair Removal Work?
The laser's light energy targets the pigment found in the hair follicle. It causes damage to the hair follicle while removing the hair. This damage to the follicle slows hair growth and makes the hairs that grow back easier to remove.
Because the laser targets specific pigment, laser hair removal does not damage the surrounding skin. With proper skin care and sunscreen, laser hair removal can enhance skin texture and reduce the risk of ingrown hair and painful cysts.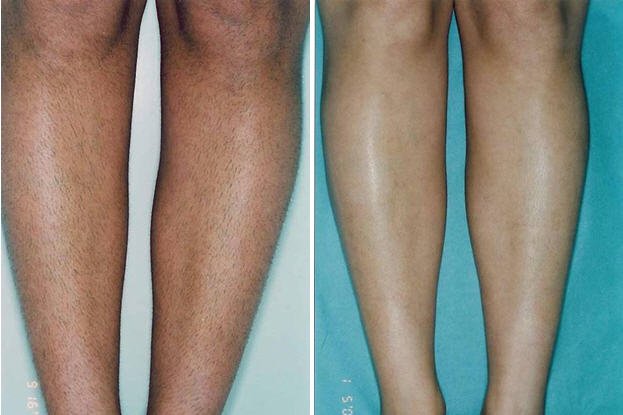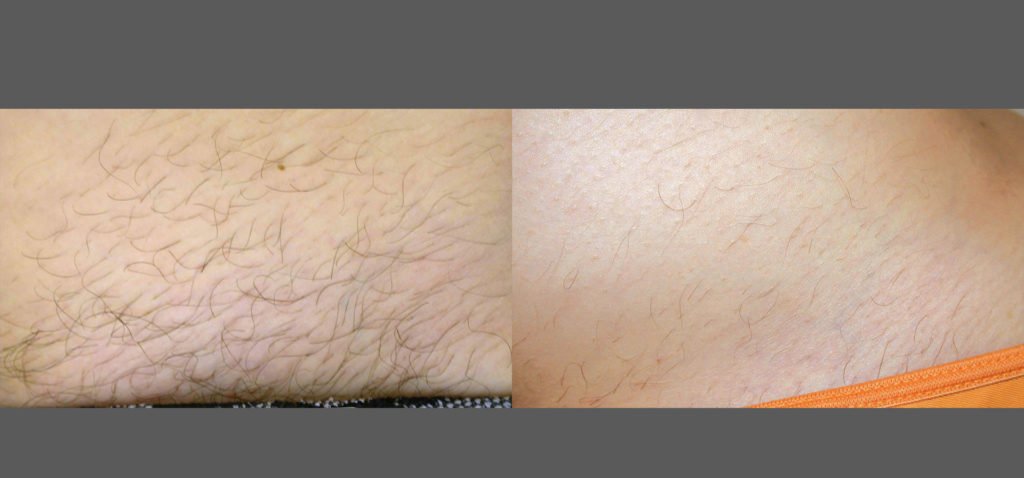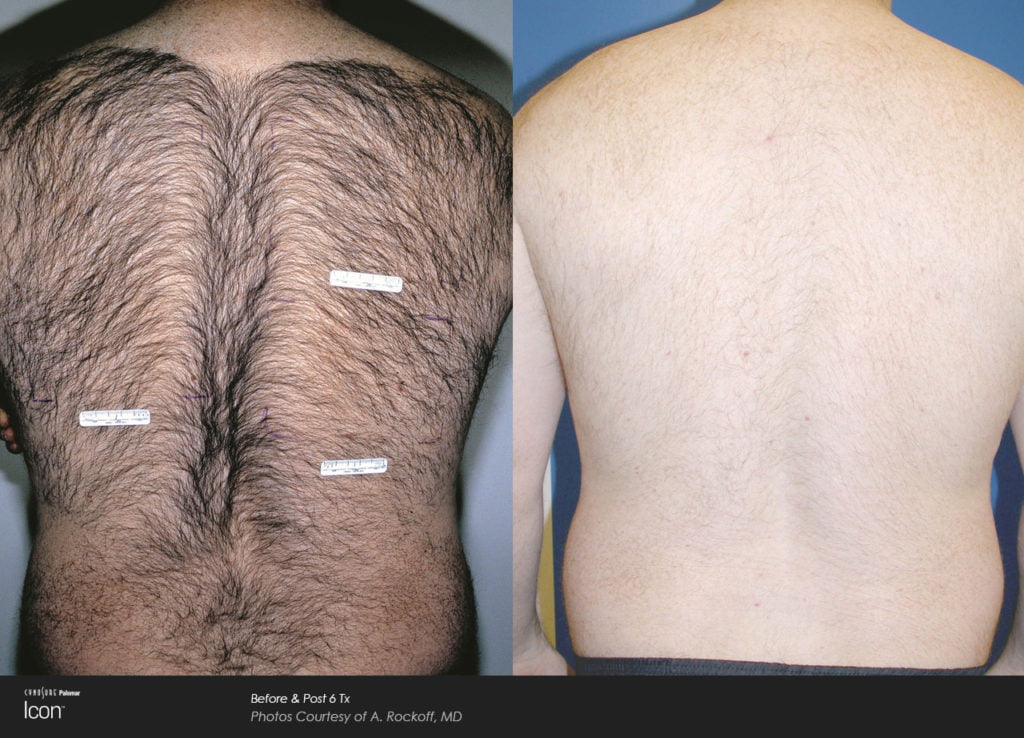 Where Can I Use Laser Hair Removal?
Laser hair removal treatments can be used to remove hair from many areas, such as:
Face

Underarms

Arms

Chest

Back

Bikini line

Legs

upper lip
chin 
buttocks

Or wherever you have unwanted hair
What are the Benefits?
No Nicks or Cuts
It's easy to nick or cut yourself while shaving, but it's impossible to nick or cut yourself during a treatment.
Fewer Ingrown Hairs
Compared to shaving and waxing, laser hair removal results in fewer ingrown hairs. Hair follicles are targeted at the root, so there is less risk of ingrown hairs.
Quick Treatment Sessions
Shaving every day or every other day takes the average person months of their life. Save time and money by ditching your razor!
Individual treatment sessions typically take about 10 minutes to complete at Elite Body & Laser. The results last longer and don't need daily upkeep.
What are the Risks?
There are some possible side effects, such as:
Hyperpigmentation (change in skin color)

Blisters

Burns

Scars
How Long Does Treatment Take?
The number of treatments required to remove hair will vary depending on skin tone, hair density and thickness, and hormone levels. Most patients see results with 4 to 8 treatment sessions.
Scheduling out treatment sessions helps ensure we properly target the hair during key parts of the hair growth cycle.
Is Laser Hair Removal Permanent?
You can expect to see a 70-80% reduction in hair after your recommended treatment. The hair targeted by the laser is permanently removed, however, more may grow depending on hormones and individual factors. 
How Much Does Laser Hair Removal Cost?
The best way to get an idea of the price of laser hair removal is to contact our staff at Elite Body & Laser today.
Who is a Good Candidate for Laser Hair Removal?
Anyone who has unwanted hair can benefit from treatment with our qualified medical providers. From darker skin tones to lighter skin tones, fine hair and light hair to even the most coarse hair, our customized laser settings and expert technicians will provide you with the results you desire. Men and women can both benefit from laser hair removal. No more need to spend time shaving, waxing, or using depilatory creams, schedule a consultation in our Columbus Oh office today! Most people see permanent hair removal, but results may vary. Light skin and dark hair responds best to laser hair removal treatment, but anyone can eliminate hair!
Schedule A Consultation for Laser Hair Removal 
For more information about our laser hair removal service in Columbus or to schedule a session, contact us today.