We'll let you into Secret– a Radio Frequency Microneedling procedure that helps address your skin concerns with little to no downtime.
In this article:
Radio Frequency Microneedling: An Innovative take on the Microneedling Treatment
In recent years, the demand for non-invasive aesthetic procedures has elevated, and fortunately, technology has been catching up. Microneedling is one of the less invasive procedures that has been popular and further improved with radio frequency. Let's take a look into this aesthetic procedure and how it works.
All About Microneedling
Microneedling is a minimally invasive procedure that uses pen-like equipment with special microneedles that prick the skin. This process of slightly injuring the skin also referred to as collagen induction therapy, encourages collagen production in the skin tissue, making it more even and toned. It targets acne scars, sun spots, larger pores, fine lines and wrinkles, uneven skin tone, and stretch marks.
Radio Frequency Microneedling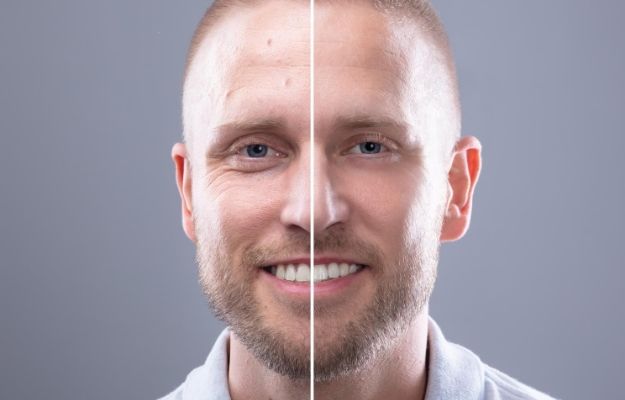 Radio Frequency Microneedling introduces radio frequency (RF) energy together with the traditional microneedling procedure to amplify the production of collagen.
RF Microneedling produces all the results of traditional microneedling plus more. It treats acne scars better because it breaks up scar more effectively than the traditional microneedling procedure. RF microneedling also addresses the deeper layer of the skin using insulated needles without damaging the top layer. It also releases heat that tightens the connective tissues of the skin, making it more rejuvenated.
Secret Radio Frequency Microneedling
Secret Radio Frequency is an advanced microneedling treatment that delivers energy to all the layers of your skin. It causes the slightest damage to the skin's surface, and the healing period is short. There is little to no downtime so you can resume your routine right away.
Secret Radio Frequency's unique technology and customized distribution of energy allow providers to tailor each treatment according to the skin's needs on all skin types. It features:
       

Customized dermal remodeling

that precisely induces precise and controlled radio frequency directly into the different depths of the skin.

       

Adjustable needle depth

ranging from 0.5-3.5 mm for different areas.

       

Selectable needle-type

helps address all skin types, including the challenging ones because of its unique combination of insulated and semi insulated needles.  

       

Dual handpieces and two sizes of treatment tips

25 and 64 for the face and the body allowing a more efficient treatment of delicate and larger areas of the face and body.  
Frequently Asked Questions
Here we answer some of the most frequently asked questions about Secret Radio Frequency Microneedling:
Will I experience discomfort?
Before the procedure starts, your provider will apply a numbing cream to minimize the discomfort. Once the area is numb, your provider will begin moving the handpiece to the target areas. During the treatment, you will feel some heat and pressure on the treatment area. Most patients find this tolerable and mostly painless, but our staff will work with you to maximize your comfort.
How long does a treatment take?
Depending on the size being treated, Secret RF treatment usually takes about 40 minutes to an hour. 
How many treatments will I need?
This will depend on your skin issues, but many patients report seeing results after the second treatment. Improvements can be observed after each session. To see the optimal benefits, three treatments are usually recommended to patients. 
Will I require downtime or experience any side effects?
Like most aesthetic procedures, you may experience redness and minimal swelling, which usually resolves itself in 12 to 24 hours following your treatment. Secret RF effectively delivers energy underneath the skin's surface; therefore, little or no downtime is expected.
When will I see results?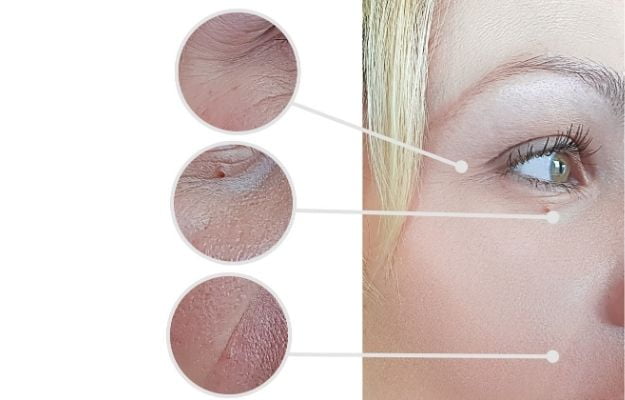 Since it will take time for the skin to produce collagen, optimal results will be visible after three treatment sessions. Maintenance or follow-up treatments are recommended every 12 to 18 months to maintain results.
Is Secret RF right for me?
Secret RF treatment is safe and effective for all skin types. This treatment is customizable to each patient's skin issues and needs. 
How much does Secret RF treatment cost?
One Secret RF treatment costs $1299 with soothing balm and nectar. Three Secret RF Treatment Service spaced between 4 weeks costs $3,499, including soothing balm and nectar. Feel free to contact us for more information.
Suppose you are looking for a minimally invasive cosmetic procedure to help improve your skin's appearance, reduce wrinkles, fine lines, acne marks, and sunspots, and tighten the pores. In that case, Secret radio frequency microneedling treatment may be the best option for you. 
We make sure that each treatment is well-tailored for you. Ready for your consultation? Give us a call at 614-334-4944 or contact us today! Elite Body and Laser Center is located at 60 Powell Rd, Lewis Center, Ohio.
Source: 
Dermal Remodeling from the Inside Out
https://cutera.com/secretRF#:~:text=Secret%20RF%20is%20a%20novel,skin%20on%20all%20skin%20types