Achieve naturally looking firm and toned skin minus the surgery with Ultherapy, a non-invasive ultrasound procedure that significantly lifts skin on the brows, chin, neck, and upper chest.
In this article:
Age Gracefully with Ultherapy: Skin Lift without the Knife
All About Ultherapy
The skin is the largest organ in the body, and it reveals a lot about a person. It reflects vigor, health, and youth, that is why many people aim for radiant, toned, and firm skin. You might have heard of facelifts and several other surgical procedures that tighten and remove extra skin for rejuvenation. What if we tell you that there is a procedure that is safe, painless, and non-intrusive that results in a natural-looking glow-up?
In fact, there is. Ultherapy is a non-invasive, FDA-approved treatment for lifting and tightening the skin on the neck, chin, and brows, and improving lines and wrinkles on the upper chest or décolletage, without any downtime. 
The main affair — collagen production. Collagen is a natural protein that keeps the skin youthful, firm, and toned. As we age, the collagen in our body wears down. That decreases the skin's elasticity resulting in fine lines, wrinkles, and at times, sagging and loose skin. Ultherapy utilizes micro-focused ultrasound to generate a thermal affect under the skin that jump-starts the body's ability to create collagen so you can visibly see the results gradually and naturally. 
Benefits of Ultherapy
Wondering if Ultherapy is the right procedure for you? Check out the following benefits to know why Ultherapy is the ideal non-invasive procedure for skin lift:  
No Needles and Scalpels
Not ready for surgery? Achieving beauty and a youthful glow does not always have to be painful. With ultherapy, you literally do not have to "go under the knife" to achieve a young and vigorous looking skin. Ultherapy is a non-invasive and non-surgical procedure that delivers the right amount of ultrasound energy and the right temperature through the right depths of the skin through focused imaging and without the incisions.
Natural-Looking, but Noticeable Results
The result of Ultherapy treatment is gradually progressing. It may start to appear within the first month after treatment, while optimum results can be seen three months following the treatment visually. Unlike invasive surgeries, this treatment does not have the big reveal, and the process is as natural as it looks.
A Great Alternative for Facelift
Ultherapy sound waves can penetrate deep into the targeted skin layers to address the areas for collagen production; however, it cannot duplicate the results of surgical facelifts. Ultherapy is a perfect alternative to achieve tighter, firmer, and natural-looking skin if you are not ready for invasive treatments or surgeries.
Achieve Long-lasting Results in One Treatment
It usually takes one treatment to achieve results that visibly appear three months following the procedure and could last up to a year or more depending on the individual's natural collagen production and aging process. Future touch-ups or maintenance is recommended to preserve the effects of Ultherapy.
Painless and Quick Procedure with No Downtime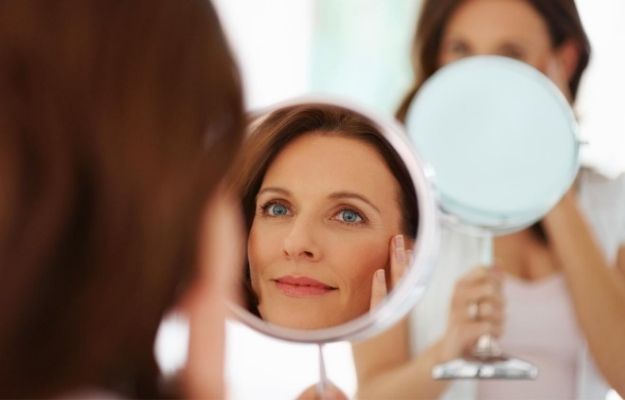 After you schedule a one-on-one consultation with us, we will be able to address your skin concerns and determine if you are a candidate for the procedure. Following that, it will only take 30 to 90 minutes to undergo Ultherapy treatment depending on the target area. 
During the treatment, you may feel a tiny amount of energy or heat sinking into the deeper layers of the skin. Most patients do not experience pain or find sensation tolerable. The level of discomfort may vary per individual, but we will make sure to give you the best comfort possible. 
In some cases, the treated area may appear flushed but eventually subsides hours after the treatment. The procedure does not have downtime, so you can return to work and resume your normal activities immediately without post-treatment procedure.
Ultherapy is an ideal cosmetic procedure for people who want to achieve a youthful glow without surgery. Ultherapy stimulates the body's collagen production process so you can see results that get better with time and are long-lasting. Aging is lovely, and with Ultherapy, we can help you go through it with finesse. 
Are you ready for a youthful and rejuvenated glow? We are here to give you an elegant lift. Contact us today to get a quote or schedule an appointment.
You may also visit us today at Elite Body and Laser Center, located at 60 Powell Rd, Columbus, Central Ohio Metro Columbus, Lewis Center, OH, or give us a call at 614-334-4944.